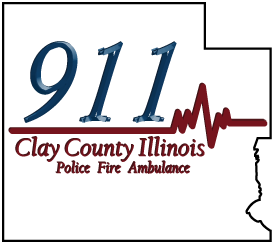 Text 888777 to Nixle for Community Information
Click this link to View and/or Print the 911 Address Application PDF.
PREMISE ALERT PROGRAM
The Illinois Premise Alert Program (Public Act 096-0788) provides for Public Safety Agencies in the State of Illinois to allow people with special needs to provide information to police, fire and EMS personnel to be kept in a database. The information can then be provided to responders dealing with situations involving the Special Needs individuals.
The purpose of this program is to offer guidance and direction to the public safety workers in responding to and assisting those people with special needs or disabilities or both with whom they will have contact in the performance of their duties and responsibilities.
Disability is defined as an individual with physical or mental impairment that substantially limits one or more of the major life activities; a record of such impairment; or when the individual is regarded as having such impairment.
Special needs is defined as those individuals who have or are at increased risk for a chronic physical, developmental, behavioral, or emotional condition and who also require health and related services of a type or amount beyond that required by individuals general
The forms may be completed and returned to the following address:
Clay County E911
ATTN: Jennifer J Brown
123 N Locust St
Flora, IL  62839
Click this link to View/Print the Illinois Premise Alert Program Special Needs Letter and Form PDF.